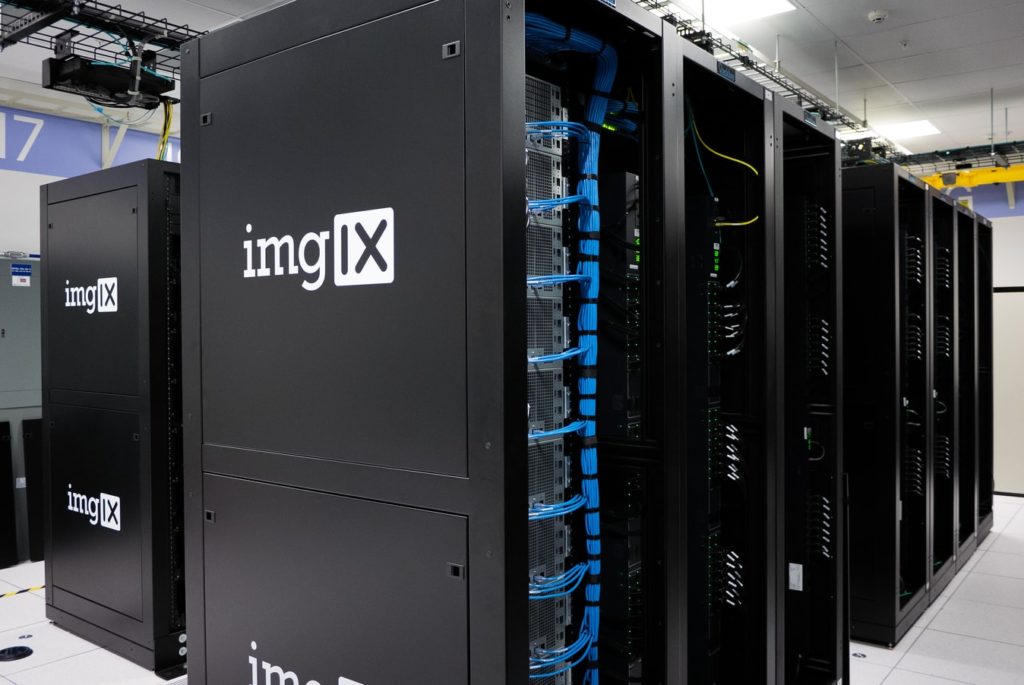 Your website up-time is a high priority of ours. That's why we do everything that we can to ensure your website maintains a stable connection and is up 24/7. We currently use 4 data centers across the United States. 
We have 1 in Ashburn, Virginia as well as 3 in California, including Los Angeles, Santa Ana, and Irvine. We also use CloudFlare on most of our websites for an extra layer or protection. 
All of the projects that we develop are hosted at one of these data farms. We also host all of our clients email accounts there as well. 
RagingWire ushered in a new era in data centers when it opened its award-winning, 150,000 square foot colocation campus in Ashburn, Virginia – the heart of "Data Center Alley." The facility features 21 megawatts of power and RagingWire's patented "2N+2" redundancy which delivers 100% availability.
An onsite 24×7 security, operations team and Network Operations Center (NOC) can take care of your mission critical IT systems and infrastructure so you can focus on your business.
In addition to the current facility, RagingWire has purchased 78 additional acres in Ashburn to build a second data center complex which could exceed one million square feet.
Alchemys main Internet Data Center (IDC) is a 22,000 sq. ft. state-of-the-art Gigabit Data Center situated below ground in the prestigious Garland Building located in downtown Los Angeles. This multi-million dollar facility is seismically designed to withstand most natural disasters- including an earthquake of 8.3 magnitude.
The spacious facility features raised floors, state-of-the-art redundant fiber optics and redundant self contained fire suppression and cooling system. With 4,000 amps of battery backup, and four 1.5 Megawatt turbo-charged generators, the facility can be separated from city water and power services and still remain full operational for up to 28 days – the backup generators alone could power a city of 25,000 people.
The facility is staffed with a 24×7 technical support and video camera surveillance- all designed to bring a greater sense of ease and security to all our clients.
Alchemy's clients are assured that their mission-critical operations will not be affected by California's well-publicized rolling blackouts. Building power is drawn from two substations, one of which is on a preferred service grid.
This preferred service grid of the Los Angeles DWP only provides service to one other building. A second power grid provides the facility with redundancy. The facility is staffed with a 24×7 technical support and video camera surveillance- all designed to bring a greater sense of ease and security to all our clients.
Alchemy's newest data center is a state-of-the-art, 42,500 sq. ft. facility located less than 2 miles from John Wayne Airport. This carrier-neutral facility has diverse entry points, with both Verizon and AT&T Point of Presence. Constructed in 1989, the building features 18 in. raised floors, and is equipped with every essential to house and protect your data.
The telecommunication abilities are endless with dark fiber to One Wilshire in addition to multiple fiber carriers such as TW Telecom, Level3, Verizon Business, and AT&T.
Never fear a power outage again: the Irvine Data Center has N+1 redundancy on all systems, and four 600KW Caterpillar Generators with enough fuel capacity to run for 16 hours. Plus, the data center accesses two Southern California Edison Power Grids for maximum power redundancy.
Alchemy goes to great lengths to ensure the safety of your data, from a superior cooling system of sixteen independent DX-based air handlers, to high-grade fire suppression systems of double interlocking pre-action dry pipes for both Halon and FM-200. With biometric security and card readers controlling building access, as well as video surveillance and a Dedicated Network Operations Staff patrolling all building entrances, it is clear Alchemy takes great care in not only data-retention, but also data-protection.
Ready to take your business to the next level?
Contact our sales team today for a no-obligation, hassle free quote for our development team to complete your next fantastic project. 
Get more information